The 2022 Subaru Love Promise Customer and Community Commitment Award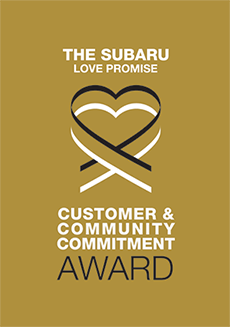 We've been nationally recognized for our dedication to our customers, our community, and the Subaru Love Promise.
We're honored to receive the 2022 Subaru Love Promise Customer and Community Commitment Award. This award nationally recognizes elite Subaru retailers who provide an exceptional customer experience at every interaction with Subaru. These retailers have also demonstrated an outstanding commitment to supporting passions and causes in their local communities in important areas such as the environment, community, health, education, and pets.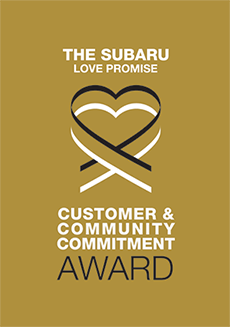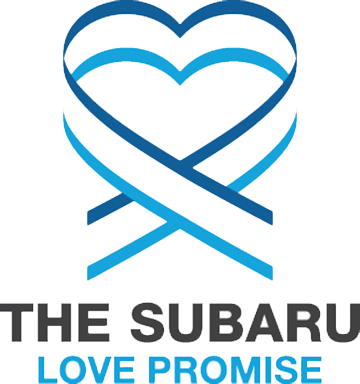 What is the Subaru Love Promise?
Subaru and our retailers believe in making the world a better place and the Subaru Love Promise is our vision of respecting all people. This is our commitment to show love and respect to our customers and to work to make a positive impact in the world.
How is Hyman Bros. Subaru dedicated locally to the Love Promise?
Our Love Promise can be seen in various partnerships with local charities and non-profits. We're grateful for the opportunity, not only to be a part of our community, but to serve it as well. Hyman Bros. Auto has been committed to serving the local community since 1946.
James River High School, Greenfield Elementary School
Children's Hospital Foundation
Down Syndrome Association of Richmond, The Leukemia & Lymphoma Society (LLS)
Love Promise Stories from Hyman Bros. Subaru
Subaru and Hyman Bros. Subaru believe in making a positive impact on the communities in which we live and work. We uphold that belief through our Love Promise Community Commitment. Every month, we select inspiring stories from customers and partners from around our area who strive to support our collective commitment and feature them here
Thanks and Appreciation - Arthur G
My wife and I want to express our sincere thanks and to commend service advisor, Mr. Jesse Hudson, for an accurate diagnosis of the problem and to service tech, Mr. Ryan Sobrito for excellent work done on our 2017 Subaru Forester which completely resolved the issues we were concerned about. We are happy to inform you that the issues that concerned us have been completely resolved. I am currently in the market for a 2nd vehicle and I can assure you that I will be back at Hyman Bros. Subaru. You people have earned our trust and business.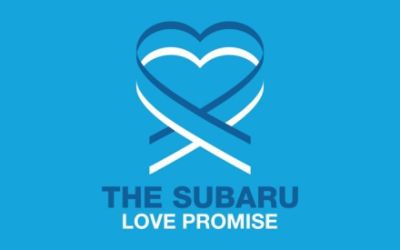 ---
Outstanding Service - Bill D
I recently spoke with you by phone, but also wanted to send you an email thanking you and Hyman Bros Subaru for such outstanding service. I stopped by your dealership and talked with Jesse Hudson. The first thing that impressed me was that even though your service writers were busy, they immediately acknowledged that I was there and let me know that someone would be with me shortly. I talked with Jesse Hudson about a small crack in the dashboard of my 2020 Outback. I let Jesse know that I had been having difficulty even getting a call back to get this fixed by another dealership. He was very apologetic and said he was sorry that I was having difficulty getting a response. Jesse then set up an appointment to have it looked at. This was not a normal repair because it was necessary to take the car to another auto specialist in town that did this type of work. It was fixed perfectly and was covered by Hyman Bros Subaru. When I picked up my car late in the afternoon, I showed Jesse a piece of rubber trim that I also needed replaced. The part was in stock, but at a warehouse nearby. I asked about settings up an appointment to bring the car back to get the trim replaced. It was about 4:00 PM and Jesse then asked if I was in a hurry. I said no, and he asked for my car key. I found out afterwards that Jesse took my car to the dealership warehouse, got the part and installed it himself. My only regret with my 2020 Outback is that I didn't buy my car at Hyman Bros Subaru initially. I will be a customer with this dealership from this time on and it will be my first stop when looking for a new car in the future. I will also recommend Hyman Bros Subaru to my friends and family members. Jesse Hudson is an outstanding individual and should be commented for the great care he takes with Hyman Bros customers. He makes me feel like family. Thanks Again, Bill Draper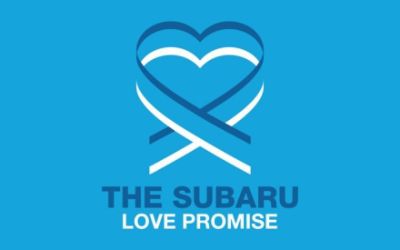 ---
Great Start To My Day - Teresa A
I had pre-started my 2022 Forester yesterday morning while I walked my dog and came back to this! I immediately thought of your campaign..."Love...it's what makes a Subaru a Subaru." Great start to my day!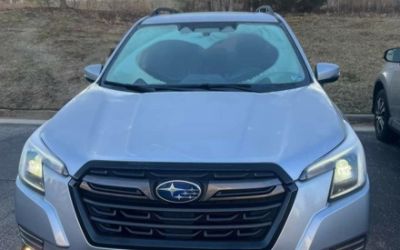 ---
Autism Society Central Virginia 5K - Linda O
Thank you so much, Hyman Bros. Subaru, for your sponsorship for the Autism Society Central VA's 5K race. More than 1,200 people participated and over $163,000 was raised to support our autism community. Each week we hear from families telling us how much they appreciate the free activities and support programs for their family member with autism. Your generous sponsorship makes that possible.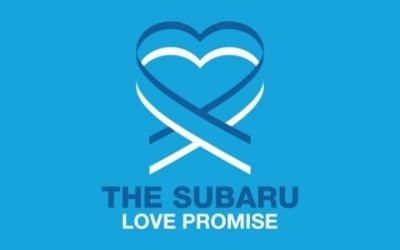 ---
Adventure Is For Everyone! - Shep R
Hyman Bros Subaru supports the community, and we are fortunate enough to be part of that support system. Beyond Boundaries provides outdoor adventures to individuals with disabilities, at risk youth, substance recovery programs, and veterans. As you can imagine, our events are not cheap, which is one of the reasons a lot of our participants don't partake in them in the first place. We do a lot of fundraising to offset the cost of our events so that EVERYONE can have these opportunities. Hyman Bro knows the importance of these opportunities as well as the positive impact of brining the community together and seeing someone for their ability rather than disability. They believe is so much that for the 3rd year in a row, they were one of our top sponsors for our largest fundraiser called the RVA RIMBY Festival. RIMBY stands for Right In My Back Yard, and that's where Hyman Bros is, in our backyard. They support the community and we couldn't be happier having a community partner like them! Thank you to the entire HBS family!!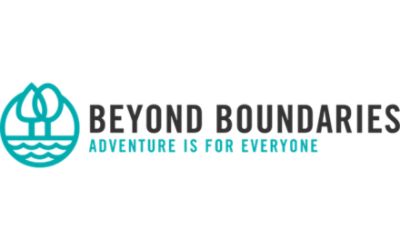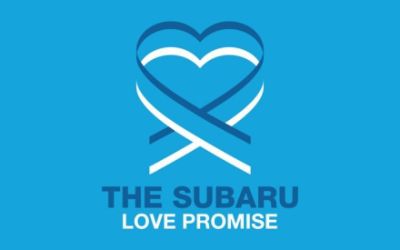 ---
A Home for Father Christmas - Lauren D
Thank you Hyman Bros. Subaru for choosing Richmond Animal League for your Share the Love initiative again, granting RAL a lifesaving gift of $17,856. With your support in 2020, 1,329 homeless pets were transferred into Richmond Animal League's care and 1,376 pets were adopted out into loving homes that same year. We are beyond thankful to Hyman Brothers Subaru for their continued love and support.Most recently in 2021, Hyman Bros. Subaru sponsored an adoption event, allowing RAL to lower adoption fees to $10 from October 28 – October 31. During this time, 30 homeless pets found the families they had been waiting for. One of the pets adopted was a senior cat named Father Christmas. Father Christmas came to RAL about 8 months prior and arrived with a matted coat and stomatitis, a severe form of oral inflammation. Father Christmas' case was so bad that he wasn't eating due to pain (resulting in weight loss) and was also unable to groom himself, thus causing his matted fur. With support from amazing groups like Hyman Bros. Subaru, Father Christmas was able to receive medical care, a personalized treatment plan, and the time he needed to transform into the loving, affectionate cat he was always meant to be. Father Christmas was officially adopted during the Subaru adoption event on October 30th, 2021.Thank you Hyman Bros. Subaru on behalf of Father Christmas and the countless pets just like him who receive second chances each and every day because of YOU!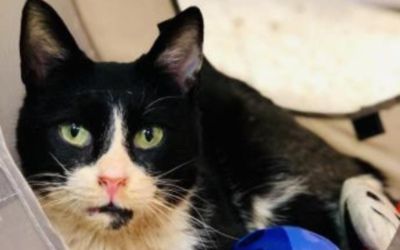 ---
Helping The Homeless - James D
Years ago I was visiting with some friends, after leaving their home, I decided to stop on the streets to visit some folks...I pulled through some of the usual parking lots where folks were normally sleeping and found no one. I started heading home around 10pm, and from what I was told, folks started showing up in that same parking lot around midnight. On that night, just a few hours after I left, a man would go to sleep and never wake up, he died from hypothermia. There were others around him, that didn't know what to do from what I am told. A heavier blanket, a sleeping mat, or a piece of cardboard could have prevented his death. The concrete slab he was sleeping on drained his body core temperature, concrete is very unforgiving. A similar situation could have occurred last night, the person in the photo was shivering out of control and had just gotten out of the hospital the day before. I was able to help the man and many others with a blankets donated by Hyman Bros. Subaru. While most of us are not in a position to help thousands, hundreds, or even dozens of people, we are all in a position where we can help at least ONE.....
---
Heart Your Kidneys and Heart Your Subaru - Dana B
Fueled by passion and urgency, the National Kidney Foundation is a lifeline for all people affected by kidney disease. In October 2019 Hyman Bros. Subaru partnered with the National Kidney Foundation Serving Virginia for the Central Virginia Kidney Walk. The Kidney Walk is a fun, inspiring community fundraiser that calls attention to the prevention of kidney disease and the need for organ donation in the Virginia. It's also an opportunity for patients, family, friends and businesses like Hyman Bros. Subaru to come together. In March of 2020 Hyman Bros. partnered with us to honor those who have been outstanding advocates in the fight against kidney disease in Virginia for the 2020 NKF Honors Awards. Hyman Bros. Subaru continues to remain dedicated in the fight against kidney disease. They not only want you to love your Subaru, they want you to show your kidneys some love through preventative care. When you "heart" your kidneys, you're taking steps to make sure that they are doing well.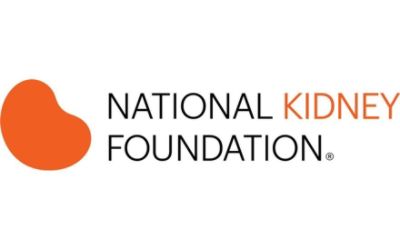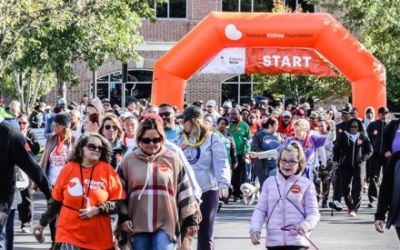 ---
Opal: Today Was A Good Day - Kaicee R
Yesterday Miss Opal, one of our longest term resident dogs, finally found her forever home. RAL Adoption Coordinator, Isabelle, wrote this post about the special day. With her permission to share, here is Opal's story and a reminder that it takes a village ❤️ "Today was a hard day. Today was a special day. Today was a good day. One of those days where you seem to get nothing done but also do all the things. The first 3 pictures are Opal's intake pictures from Henrico Animal Control to RAL on March 2nd. A mostly hairless, overbred, bloated and petrified senior lady with infections galore and tracheal damage resulting in a perpetual growl, mistaken at first as aggression. Stranger danger and fear reactivity. HIVES, man! Welcome to RAL, Miss Opal. Today is the first day of the rest of your life. The last video is from today, thirty minutes before she happily hopped into the back of her new mom's car and stole a slice of pizza, headed for home. Look at that body language. Her trust, built upon 3 months in foster care with a family who had no idea what they were getting into but did it anyway, with no timeframe and no guarantees. A shiny, sleek coat. A lean, muscular frame. Clean ears and a wagging tail. Comfortable and confident in her own skin. A homeless animal, then foster dog, now owned pet. A companion. Welcome to Forever, Miss Opal. Today is the first day of the rest of your life. My coworkers save lives. Our fosters save lives. Our volunteers save lives. Our animal control officers save lives. Our donors save lives. Our adopters save lives. I am so deeply proud of every one of us who make miracles happen for the most downtrodden, the most deserving, every single day. I am so deeply proud of these animals who dare to trust us. Y'all are my HEROES. I MEAN IT." Hands down, our community and every single person who comes together to help pets like Opal get a second chance is absolutely incredible. Have the very best life Opal girl! You deserve it! 😍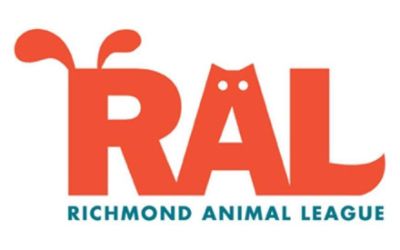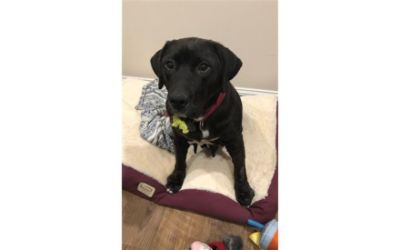 ---
Inclusion and Adventure - Shep R
This year has been challenging for so many reasons. We are Beyond Boundaries, a non profit that provides outdoor adventure and environmental education opportunities to individuals with disabilities, at risk youth, substance recovery programs, and veterans. We work hard at building our community stronger through inclusion, providing a space to see someone for their ability rather than their disability. One of the biggest ways we can do this is fundraising. Cutting the participant's cost is extremely important as most of our groups have a very fixed income and/or spend a lot of money on essential needs like medical costs and equipment. Our largest fundraiser, the RVA RIMBY Festival, allows us to provide so many of our annual programs. Hyman Bros. Subaru has been a sponsor of this event two years in a row, and this year, even when we had to do move it to a virtual platform, they still reached out asking how they can help us out! Having community support like this is what it's all about. We couldn't do what we do without businesses like them. RIMBY stands for Right In My Back Yard, and that's exactly where they are. It shows that they love their community, and even during such challenging times, are eager to help out. We can't thank them enough!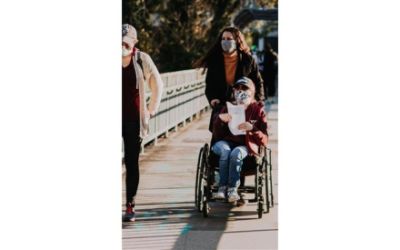 ---